Africa Women Rising (AWR) in partnership with Jehovah Jir-eh Ministries, a US-based church with a desire to support underprivileged children paid a working visit to Oguaa SDA Basic School in the Ashanti Region on October 11, 2021, as part of its Youth Empowerment strategy.
We at AWR believe the youth are the next generation of leaders and it is
therefore important for them to be impacted early so they are equipped properly
for future professions.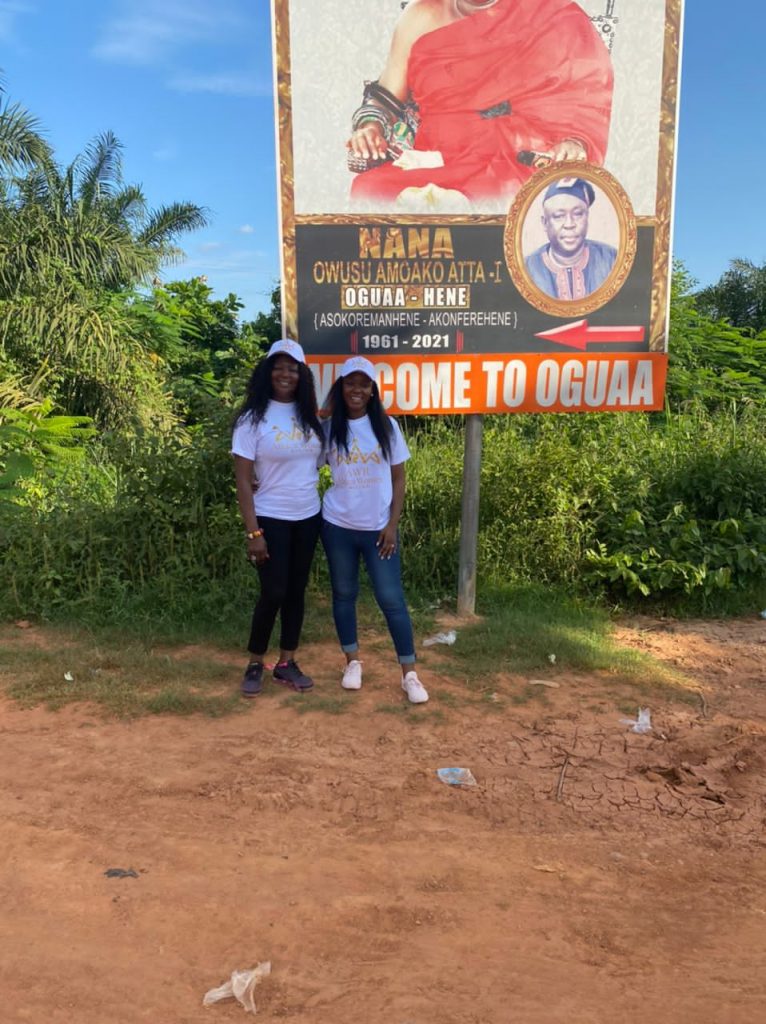 As custom demands, we started our visit from the Chiefs Palace to pay respects to
the chief of the town and to tell them about the intentions of AWR.
We then proceeded to the Oguaa SDA Basic School to meet the students, interact
and make donations to them. The donations were in two-fold;
Cash donations were made to the Headmaster of the school, Pastor Robert
Adomako for the general upkeep of the school.
The donations in kind to the students comprised back-to-school packs. It included;
Books
Pens
Pencils
Erasers
Sharpeners
Socks
Rulers
Lunch boxes
Backpacks
After the presentation, the students were admonished to study hard as they are
the future leaders of this country and more especially to ensure they have a
better future.
AWR assured them of continuous support in the coming years in collaboration
with Jehovah Jir-eh and other organizations.
Finally, an anonymous benefactor decided to sponsor a girl age five (5) until she
achieves her first degree.
ALL GLORY TO GOD!