JEANIE JQ
The brand Jaenie JQ, is a women's footwear, men's footwear, and fashion accessory brand, in Ghana. The company design, manufacture, and retails leather accessories like shoes and bags for men and women. They retail both locally and internationally. All their designs are carefully handcrafted, unique and durable.
You can check them out on Facebook and Instagram
Contact: +233 55 003 0030
Facebook: Jeanie JQ
Instagram: Jeanie_jq
NKAPO
NKAPO, a jewelry line. She beautifully combines beads, brass metal, leather and semi-precious stones sourced both in Ghana and all over the world to create Bold and Beautiful wearable Art. The idea for NKAPO was birthed as a result of my love for bold neckpieces as against wearing earrings. NKAPO is a Twi word for statement jewelry and symbolizes beauty and class…
Indeed our brand is known as Jewelry for women who are not afraid to accessorize….The Brand combines semi-precious stones from all over the world, combined with our local beads to produce bespoke unique pieces..
Our popular pieces include necklaces, bracelets, waist beads, anklets, book markers, and decorative bag hangers.
CONTACT: 0559582872
INSTAGRAM: NKAPOWOMAN
FACEBOOK: NKAPO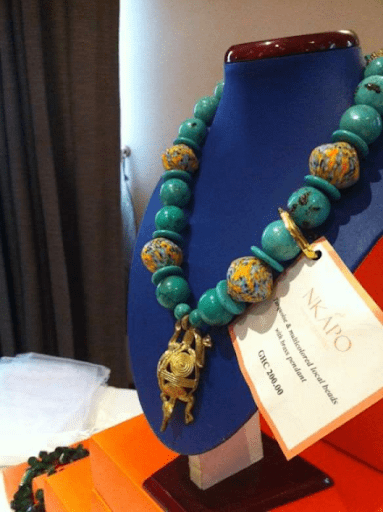 GOLDEN STAR PACKAGING
TELCHEL LIMITED